Well I love the Arduino. It makes all sorts of things possible. My only problem is I always run out of them! I decided it was time to remedy this problem by coming up with my own clone that I could easily build myself with components that were easy for me to source. I will be using mostly SMB components because I find them to be easier on home etched PCBs then drilling holes. Don't worry though, there's still TONS of holes to drill on an Arduino clone since I still want the headers!
I have planned on omitting the USB and going with a serial connection. There will also be no ISP, I will program the chips in another platform before hand. With the left over space maybe I will add a prototyping zone? Hmmm.
Credit goes to the Nanino, the only other Arduino Uno foot print home etch board I could find.
Well that's enough chat, here it is so far: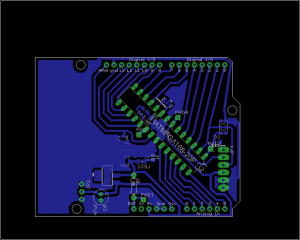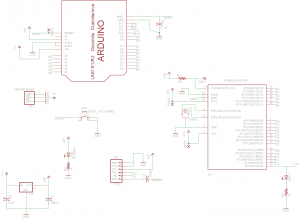 More to come! I will sleep on it and go over the schematic and PCB layout again before I attempt the etch and assembly.